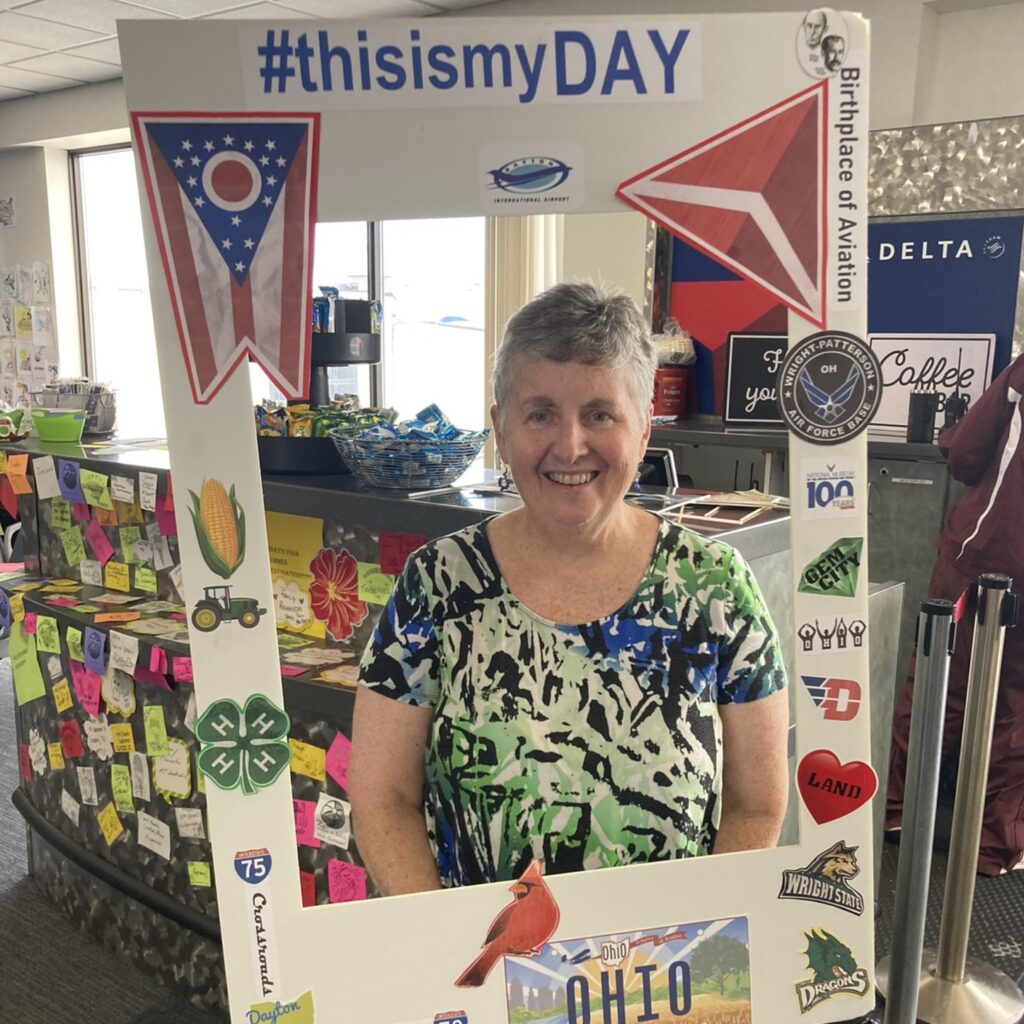 Preparation is complete. I am on the plane. Next stop, Atlanta. It's 3 p.m. EST and in less than 24 hours if all goes well, I will be in Africa!
I find it totally amazing that I am so fortunate to go on this trip. Even though I said I need to go to West Africa for my writing, I didn't believe it would happen. When my former boss, Selena Singletary, told about her trip to Ghana, I told her, "That's where I want to go!" She said, "You should come!"
When I discovered the tour included the slave castle on the coast, I started to talk about going. My husband was not enthused. We already had planned a Vacation by Rail to western national parks in June and a family week at Lakeside on Lake Erie in July.  We previously decided to travel less this year. Yet, what an opportunity! Fortunately, a few weeks later he decided to come along.
Selena and her friend had booked the trip with Black and Abroad who pride themselves as customer-friendly travel company, working to provide quality experiences at reasonable prices. But still, this eight-day tour cost nearly $4,000 a piece, not including airfare, and flights to Ghana are not cheap. Nevertheless, I signed up and booked our flights.
A few weeks later, my blood pressure skyrocketed when I learned that my husband's name was misspelled on his airline ticket. This meant our reservations must be cancelled and rescheduled at an additional cost of $400 each. Please learn from my mistake. I booked over the phone. The person taking the reservation made the mistake, but I had to pay $800 because I didn't notice it within 24 hours.
That was one of the times I wondered, is it worth the expense? Definitely, the most expensive trip of my life. What do you think? Because I'm on a mission to write about race in America, I believe this trip is worth the expense. The white privilege that enables me to persist rather than cancel, also prods me to come.
This same white privilege smacks me in the face as I cruise along the runway in Comfort Plus seating. Soon we're in the air, heading south to Atlanta, high above I-75. ­We don't usually fly in comfortable seats, but it's a consolation prize for the added expense. As I fly, I'm thinking about my comfort and the difference between my travel to Ghana and the travel experience of those kidnapped Ghanaians who made the trip across the Atlantic Ocean tied down in slave vessels, some four hundred years ago.
Wikipedia defines a pilgrimage as "a journey into an unknown or foreign place where a person goes in search of new or expanded meaning about their self, others, nature or a higher good through the experience. It can lead to a personal transformation after which the pilgrim returns to their daily life."
The definition jives with my reason for this trip, yet my traveling companion says no, forget that. I think she means this is a vacation. For her, yes, but for me this is a spiritual pilgrimage to understand, to bear witness, and to write. This isn't primarily about spending money and having a good time, although I will do both. But mainly, I'm coming in partnership with God to write.
Does that sound audacious? Yes, and I have a history of audacity. Read my memoir, Letters from the Earth, about a year in my life when I believe God, aka Gaia, wrote me letters. The letters blessed me as I grappled with climate change, the illness of a close friend and the death of my brother. I do believe that God is involved in what's happening in our world and wants us to focus on love.
I see and hear so much hate these days in racist rhetoric, in a very unfair criminal justice system, and in systemic discrimination in America, beginning with slavery, continuing with Jim Crow and civil rights violations, and now the new Jim Crow. If you grew up white in America, you may not see it, but believe me it is very real. I retired two years ago from my career of fighting for fair housing and human rights, and I could never do enough. I believe it's my responsibility, as a white person in America, to continue to work to stop racism. While some white people now work to ban books about race, prohibit discussion of race in our schools and pretend there is no problem, I am spending my money and time to visit Africa and learn about the Gullah people and the history and culture of Ghana.
Last Sunday, Pastor Adam Banks of First Baptist Springfield, Ohio, where I attend, preached about Jesus walking on water. (You can listen to his amazing sermon on YouTube by clicking on his name). He focused on Simon Peter, who stepped out in faith and joined Jesus on the water. When Simon began to doubt, he started to sink. Jesus called out, took his hand, asking him to trust.
I'm with Simon Peter. I planned this trip, stepping out in faith, but began to doubt as the cost skyrocketed. We spent more money to get our visas, Yellow Fever and Typhoid vaccinations and malaria pills. I wondered, could I really write something significant? But Sunday, I listened to Pastor Adam and remembered my call from God to do this work. I trust God will lead me, so I step out in faith and take Jesus' hand. I may not walk on water, but I will do my part. I plan to speak up and speak out about what I learn, and continue to address the problem of race in America.
And I invite you again, come along and join me. Let's go to Africa!